Do You Have Set Seats at Home?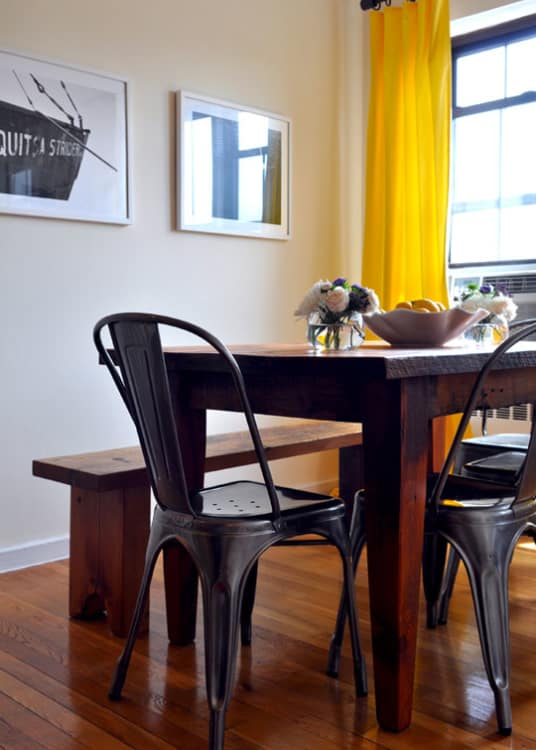 When I was growing up, my parents and I always sat in the same spots at the kitchen table, every single meal. When my little brother came along years later, he got the empty spot across from me, up against the freezing-cold-in-winter window — that's what little brothers are for, right? But sometimes, when I come home to visit, he's in my spot and nothing makes sense anymore..
We also had set seats in the car: my dad likes to drive and my mom doesn't, so she's always in the passenger seat. At 5'11", I would take the more spacious seat behind my 5'6" mom, sticking my little brother behind my 6'3" dad. It worked like a charm for years, until my brother shot up to 6'4", leaving me stuck in his old spot when I come to visit. Like I'm a little brother or something! Even when riding with other people, all these years later, it never occurs to me to take the spot behind the driver. That spot is taken!
While on a working trip to New York recently, my bosses and I were staying in an apartment, using the kitchen table as our office. I was the last to arrive, and was careful not to usurp either of the seats I found them sitting in when I walked in. There's enough chaos in the world without me stealing their spots and making everything topsy-turvy.
This is a little different, but a friend of mine acquired a gorgeous new couch, the kind that extends on one end for your legs to rest, kind of like a couch crossed with a chair-and-a-half. A couch-and-a-half? That end seat is the coveted position, and everyone in her family immediately started referring it as their spot: "You're sitting in my spot!!"
So, can the members of your household always be found in the same seat, or are your seating arrangements much more fluid? Is it first come, first served for the "good spots"? And do practical considerations come into play, such as giving the left-handers the seat at the left end of the table or saving the armchair nearest the radiator for your always-chilly mother?