Before & After: A Stylish Bathroom Transformation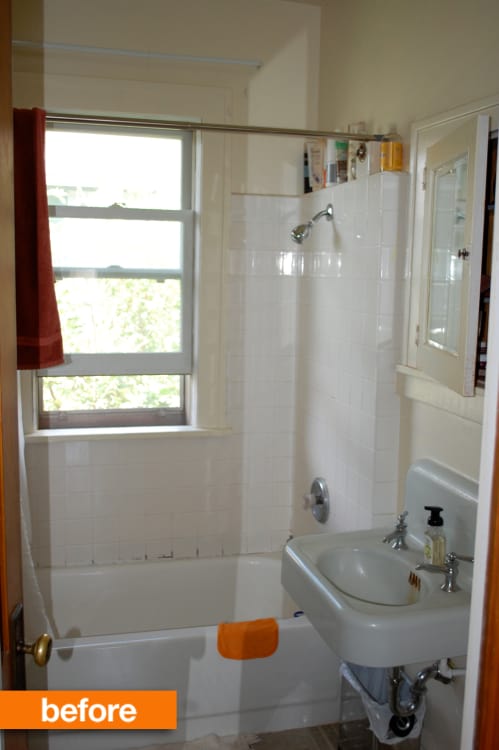 (Image credit: Mattie)
This is Mattie's old bathroom, pre Style Cure. Even though she was a little off of the usual Cure schedule, due to some conflicts with work and potty training, it doesn't make her results any less impressive. The best part? The budget for her entire bathroom redo was a low low $49.
After: what a difference a little paint makes! The blue walls, with a pattern of little birds and clouds, lend just the right amount of color and whimsy to this previously drab bathroom.
At first I thought this was wallpaper, but it's really just the work of a clever DIYer: Mattie used a stencil to paint the birds, and did the clouds freehand.
A mirror on the opposite side of the bathroom opens up the space. The rug on the floor came from a thrift store and cost $6.
As a reminder of her painting adventures, Mattie made a mobile from the bird stencils she used, which now hangs in a corner of the bathroom. Nice job, Mattie — congrats on your new space!
Re-edited from a post originally published 11.22.2013-NT