What are the Best Sources for "Somber" Colored Dinnerware?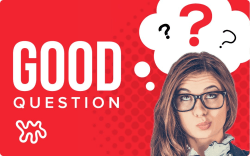 (Image credit: Apartment Therapy)
Q: I have a question about dinnerware and the like. I get a lot of requests to have a dinner party at my place. But my table setting selection is plain Jane, so I never put a party on.
I am able to hunt out cool stuff for my home all the time, but I rarely find tableware to my liking. For everyday decor I tend to favor what some might call somber colors. Navy, green, black, and I have a penchant for green (shades darker and/or deeper than emerald). I don't see many great options when I look for nice stuff to put on my table! You guys have any leads? — Sent by Kingsley
Editor: Thanks, Kingsley! We've got a few suggestions for black & somber wares. Leave your suggestions for Kingsley in the comments - thanks!
• Have a question for our community? Send us yours with a photo or two attached (questions with photos get answered first).