Vitra Makes a Subtle Update to the Beloved Eames Lounge Chair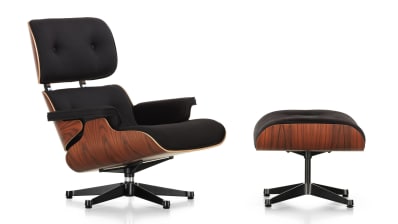 (Image credit: Vitra)
To celebrate the 60th anniversary of the Eames lounge chair, Vitra made a slight change to the original. Can you spot it?
It's upholstered in fabric, not leather.
Designed in 1956 by Charles and Ray Eames, the Lounge (670) and Ottoman (671) as they're officially known, are modern classics. The design has seen some variations over the years (including when Herman Miller made an all-black version), but Vitra, who started producing the set in 1959, has always sold it in leather, until now. The fabric upholstery creates a "cozy softness and inviting warmth."
The limited-edition black twill version is available November 2016 through January 2017.
What do you think? Are you loyal to the leather version or can you warm up to the fabric?
h/t Dezeen