Video House Tour: Joe's First Home in Santa Monica
Name: Joe
Location: Santa Monica, California
Size: 1,200 square feet
Years lived in: 4 years
Joe Rothstein, a speech pathologist, decided he was ready to become a homeowner in 2010. He wanted to live in a neighborhood of Los Angeles County that was close to his clients — and, oh yeah, close to the beach. He found a 1,200–square foot home in Santa Monica that didn't feel right at first, but would go on to become the home that, with a little help, he'd put up a fight for.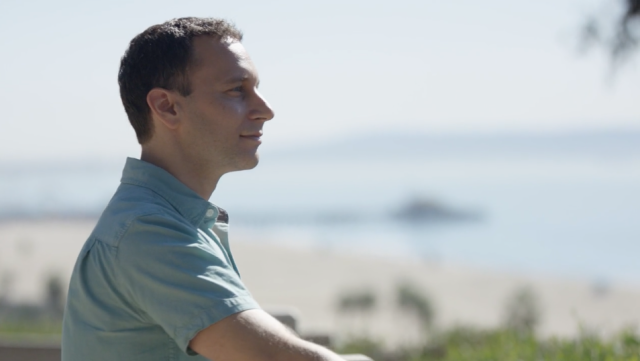 With Joe's business having taken root in Los Angeles, he decided he'd be staying there for a while. So, he began the process of saving for a down payment and remodeling costs. Once it was time to start looking, he began searching for a REALTOR® who knew Santa Monica.
The obvious benefits of working with a REALTOR®— the bidding and closing processes — would eventually secure Joe his home, but he'd encountered unexpected hurdles in his search that would require someone who specializes in the homebuyer's experience. Santa Monica is a tricky market, where condo owners often move in to single-family homes but decide keep their condos as rental properties.
Narrowing his search to a REALTOR® with an Accredited Buyer's Representative (ABR®) designation was a big help. While most sellers are represented by a listing agent, ABR® designees look out for homebuyers' needs. (Hiring a buyer's agent, by the way, is no additional cost to the homebuyer.) In addition to providing local real estate knowledge, they help with the more intangible but equally important parts of the buying process. In Joe's case, he depended on his ABR® designee to help him learn what factors he was really looking for in a home, the difference between his "must haves" and his "would like to haves." His ABR® also taught him to "visualize" during an open house — to see the home not as it looks now, but how it will look after remodeling and nesting.
Once Joe did put an offer on his house, it wasn't initially accepted; his was the third highest offer. His ABR®, however, remained confident that this wasn't a "no" and remained tenacious with the seller on Joe's behalf. After the highest offer fell out of escrow, Joe's ABR® convinced the seller to offer it to him, and Joe's story has a happy ending — just two blocks from the beach!
Apartment Therapy Survey:
What did you want in a neighborhood? I wanted to be in an area conducive to walking, with many nearby shops, restaurants, and services, that was close to the beach, and close to my work clients.
What obstacles came up as a homebuyer in Santa Monica? Supply and demand. Many condo owners who move on to single family homes decide to keep and rent their condos rather than selling, and a large number of buyers were interested in the same neighborhood!
How did your ABR® help you overcome these obstacles? My ABR®, Kristine Halverson, had a very attentive approach to my needs and assertive strategies. She and her sister Kim had a strong knowledge of my desired neighborhood, and they were able to help me identify and focus on what specific home attributes were important to me.
How did they do that? They worked with me to identify a list of "must haves" and "would like to haves," and then we visited several open houses. That helped me identify even more attributes that felt "right" or "not right" to me. I was also able to develop a concept of "potential," meaning that was able to see what could be done with a home through remodeling to take a space that was 80% right for me to 100%!
How did you find Kristine? I searched online for real estate agents who have an ABR® designation.
Why was the ABR® designation important to you? When an agent has the ABR® designation, you know you know they'll be specialized to work with buyers. That became really important after I made an offer. It wasn't initially accepted because it was only the third highest offer. But Kristine kept in touch with the homeseller anyway, and when the highest offer fell out of escrow, they offered the home to me, comforted in the knowledge that I was serious about buying the property. It was meant to be!
Thanks, Joe!
Want help navigating the homebuying process? Visit homebuying.realtor to find an Accredited Buyer's Representative.
This post is sponsored by Real Estate Buyer's Agent Council.
Thank you for supporting the brands that make Apartment Therapy possible.