This Tiny Pottery Is Made On a Mini Potter's Wheel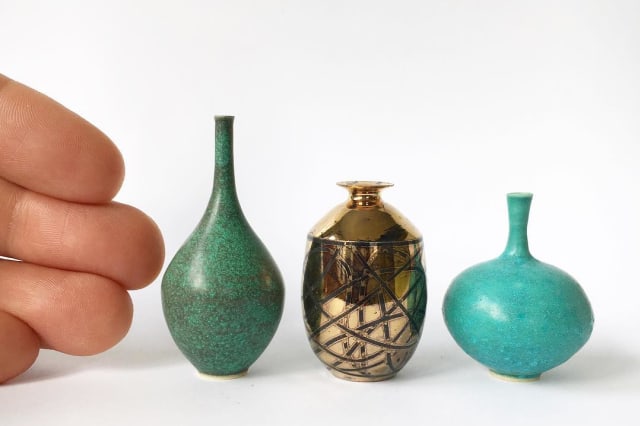 (Image credit: Almeda Pottery)
Whether you self-identify as a "miniac" or not, there is something so impressive about the work of Jon Almeda of Almeda Pottery. Not only are his pieces gorgeous, but they're also not much larger than pocket change.
While Almeda used to make normal-sized ceramics, one-inch pieces are now his specialty, which he creates on a tiny custom pottery wheel powered by a walkie-talkie-sized motor.
"Throwing small really allows me to focus on the shape and form of a piece," he tells Design Milk. "It is a very meditative form of creation."
Check out more of Almeda's work on his Instagram.