This House Has a Sunken Living Room at Pool Level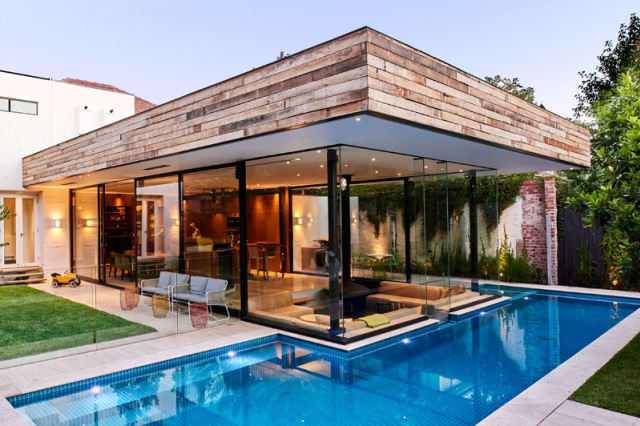 (Image credit: OFTB)
We've found the perfect place to watch the Olympic swimming events. Here is an Australian home with a sunken living room that's right at water level.
The pool, designed by Melbourne company OFTB, further blurs the lines between indoor and outdoor living—like when being inside is just too far away from the water.
An acrylic panel separates the pool from the sunken living room, and is giving us clear glass tub vibes.
We hope they have a pool boy on retainer, since clumps of leaves and drowning bugs are not exactly the views I'd like from my living room.
h/t Contemporist