This Guy Has a Constant Stream of Visitors Because of Pokémon Go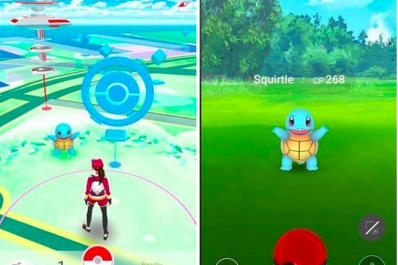 (Image credit: Niantic)
Pokémon Go, the latest must-play mobile game that launched last week in the US, uses augmented reality to populate your neighborhood with the the little monsters. While people were out exploring the real world for these virtual creatures, one Massachusetts man had a lot of unintended visitors because of it.
(Image credit: Boon Sheridan)
Boon Sheridan lives in a converted church. In the game, public gathering places (subway stations, parks, and— you guessed it— churches) can appear as "gyms," places where players can train their Pokémon. And like everything else in the game, players have to be in the immediate vicinity to access the gym. Hence, Sheridan had lots of unexpected visitors this weekend.
Sheridan is pretty cool about the whole thing, and even met the gym's "owner" (the player with the top Pokémon at a gym).
Woohoo! I met the owner of my gym. Nice guy. pic.twitter.com/uujdC3JYbA

— Boon Sheridan (@boonerang) July 10, 2016
Still, it's a bit weird that there's currently no way to dispute/report a location through Niantic, the makers of the game.
Are you playing Pokémon Go?