Watch this Coffee Table Convert to a Dining Table in One Move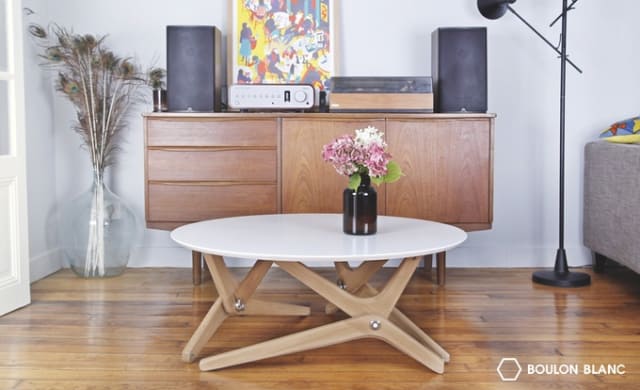 (Image credit: Boulon Blanc)
Convertible tables have been a small space staple for decades, but what they offer in functionality, they often lack in style. Paris-based Boulon Blanc wants to change that with their new transformable table.
(Image credit: Boulon Blanc)
While traditional convertible tables use an X-shaped mechanism that's reminiscent of an ironing board, Boulon Blanc has a patented rotating hinge instead. The result is an organic-inspired, transformative shape whether it's used as a coffee table or a dining table.
Designed and manufactured in France, Boulon Blanc is light and easy enough to be converted in one motion by a single person. Check it out in action:
(Image credit: Boulon Blanc)
The table comes with either a black or white top, and there are coordinating stackable stools, as well.
You can preorder the table starting at €630 / $691 on Kickstarter for shipment in June 2017.
h/t Swissmiss