There's a Dirty Dancing-Inspired Makeup Palette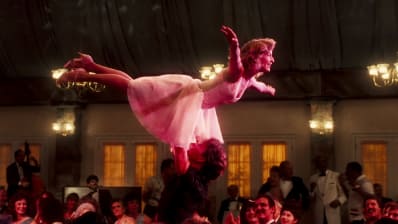 (Image credit: Vestron Pictures)
Here's a new way for Dirty Dancing fans to have the time of their lives. One indie makeup brand is releasing an eyeshadow palette inspired by the '80s classic.
Sola Look announced via Instagram that they're planning Dirty Dancing eyeshadows for 2017. To answer your most pressing questions: Yes, there will be one called Baby. No, it will not be in the corner.
→ Related: You Can Vacation at the Resort from Dirty Dancing
This isn't the brand's first '80s pop culture-inspired offering. The Flashdance palette features four matte shades: Alex, Jeannie, Maniac, and Passion.
Smaller beauty brands are really tugging at our nostalgia heart strings; last month, we reported on Storybook Cosmetics' Harry Potter makeup wands and possible Burn Book palette, and Jeffree Star is launching a hot pink highlighter called Regina George. So fetch.