So, You Want to Live Like a Gilmore Girl: A Get-the-Look Guide by Home
Before KonMari was a household word, the town of Stars Hollow was busy hoarding coffee mugs, antique china, and novelty egg timers. Today we peel back the layers of framed photos, cozy quilts, and valances-on-drapes-on-sheers to dissect the iconic interiors of your favorite Gilmore Girls interior sets: Lorelei and Rory's house, Richard and Emily's mansion, The Dragonfly Inn, Luke's Diner, and Luke's apartment.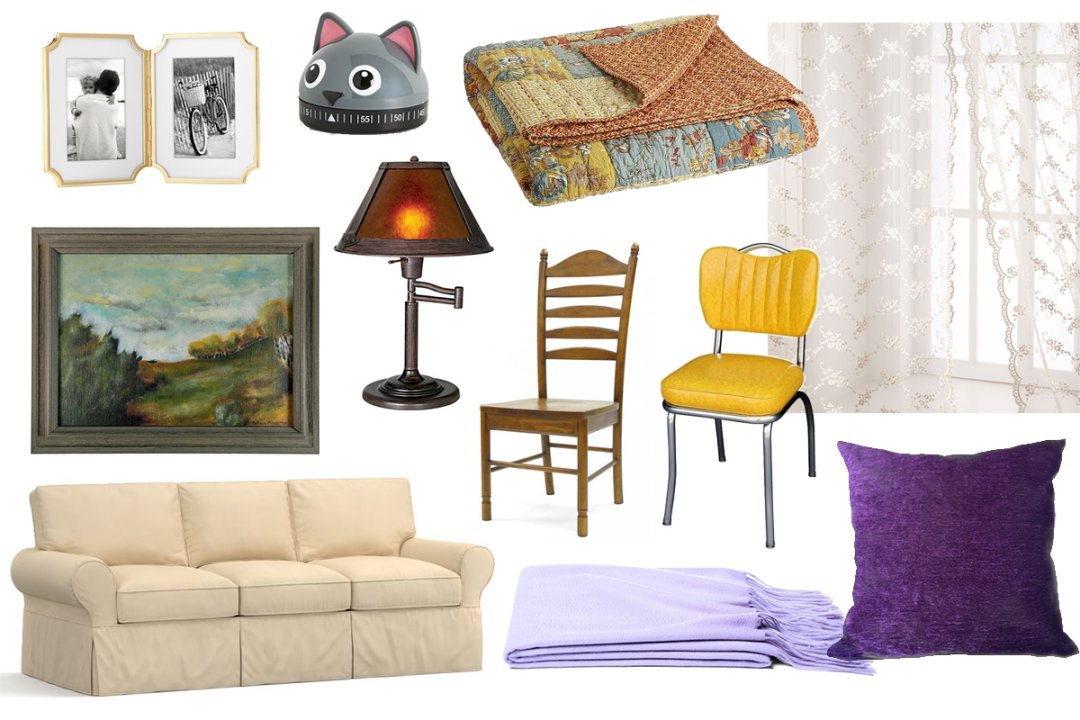 Lorelai's Home
First, we have the home of our favorite Lorelais. It's comfy, quirky, and ultimately homey. Vintage mission-style mica lamps and lace curtains are juxtaposed with kitschy 50s kitchen accessories and a modern monkey lamp. Like this pair's extensive vocabulary, the Lorelais' home has no lack of substance, warmth, and character.
---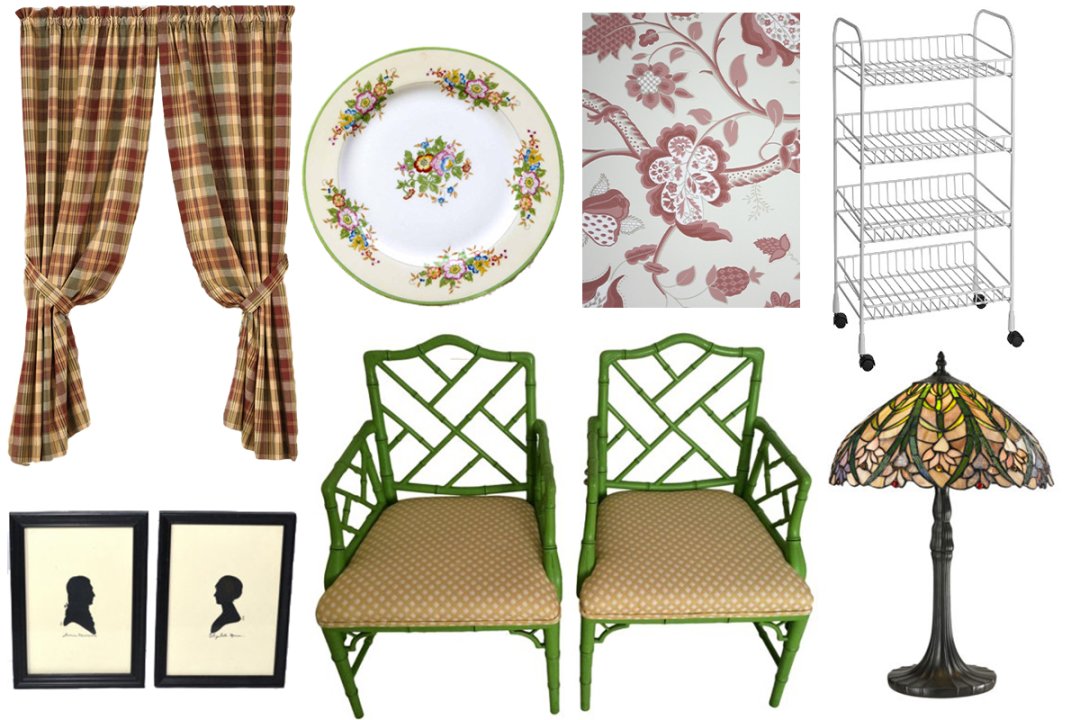 The Dragonfly Inn
The Dragonfly Inn is Lorelai and Sookie's baby, born in Season 5 after years of slinging keys at the local Independence Inn. It's got a classic bed and breakfast aesthetic, complete with heavy plaid window treatments, gallery walls galore, and all the floral wallpaper. If you were friends with one of these peppy BFFs (and what Gilmore fan girl hasn't dreamed of that), you were never at a loss for gift ideas—one look at the Dragonfly dining room walls meant antique china was a no-brainer.
---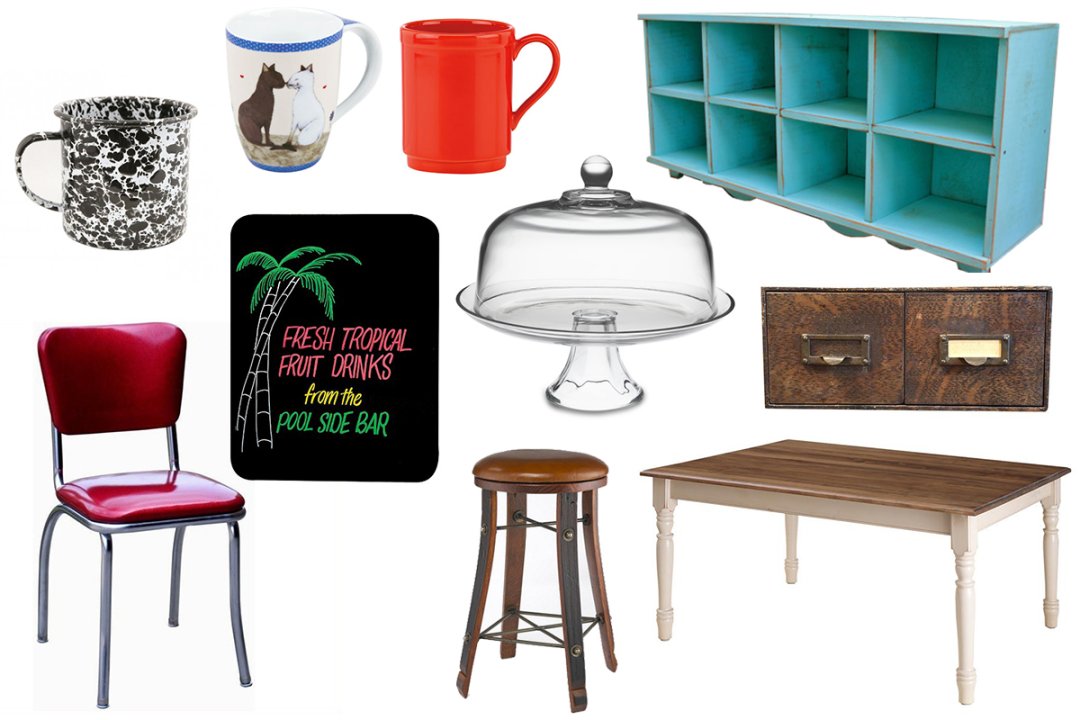 Luke's Diner
Then there's the only place in town for a good cup of coffee (and blueberry pancakes and muffins and a few donuts): Luke's diner. Luke inherited the former hardware store from his dad and converted it into a classic every-town diner. Furnishings at Luke's have clearly been compiled throughout the years, featuring well-made pieces that were probably inherited, built, or refinished by Luke himself. Retro aluminum dining chairs are tucked under mismatched, refinished antique tables topped with a mix of antique and utilitarian accessories (NOT cell phones).
---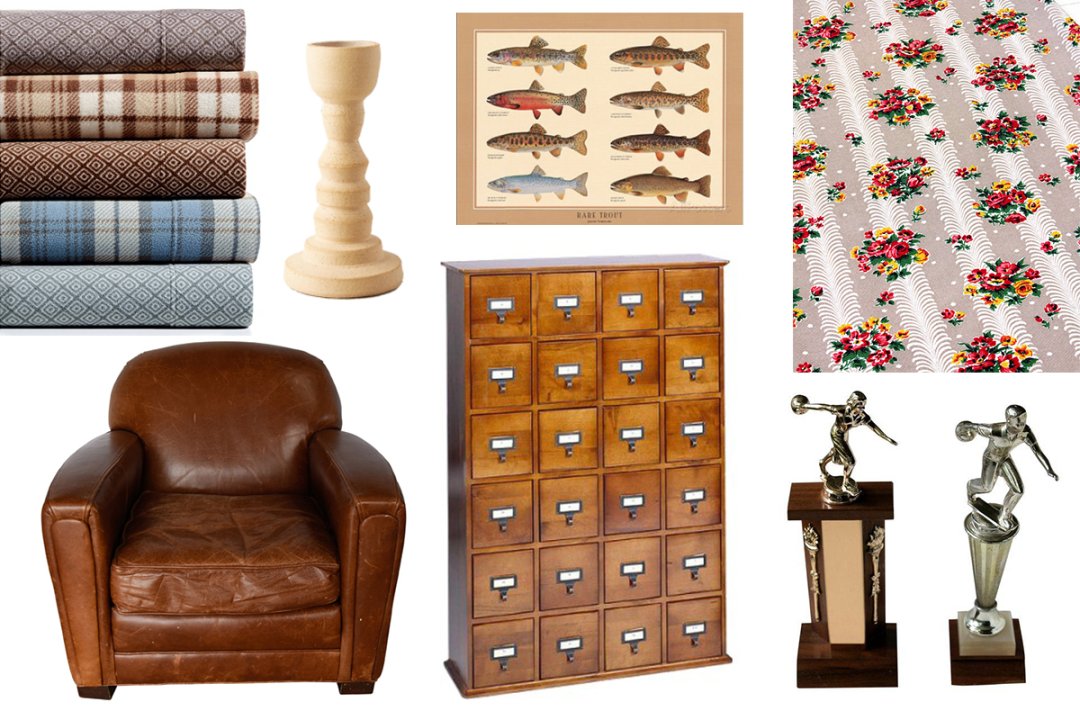 Luke's Apartment
Luke's apartment is probably the most forgotten and over-looked, interior set we see regularly. Its dim lighting makes the decor hard to make out, but also increases its classic "man cave" appeal. Luke's apartment is literally the physical manifestation of stereotypical masculinity. Old trophies, framed trout prints, flannel plaid sheets, an old leather club chair…the only thing that's missing is Luke's white steed on which to whisk Lorelai away (fingers crossed for season 8).
---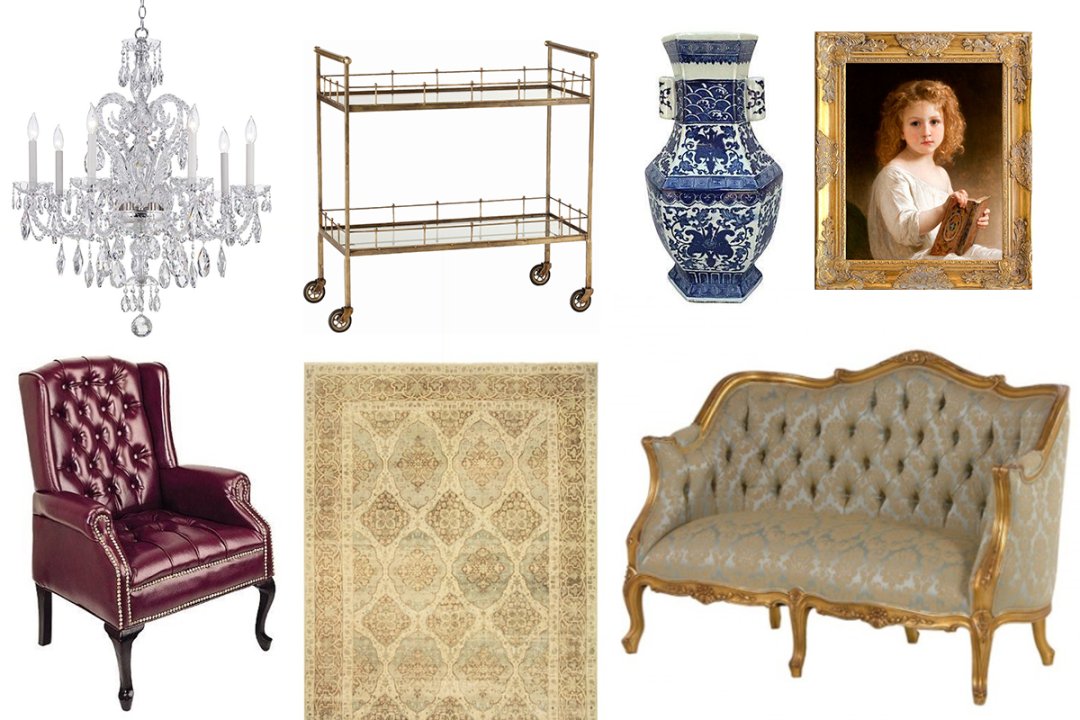 Gilmore Mansion
It's hard to recap an episode of Gilmore Girls without some mention of Friday night dinners at the Gilmore mansion. Richard and Emily's mansion is as stuffy as Luke's apartment is masculine, made up of 100 percent fine antiquities that make for maximum guest discomfort. While their house is beautiful, it feels more like a museum than a home, complete with docents in the form of constantly rotating maids.
---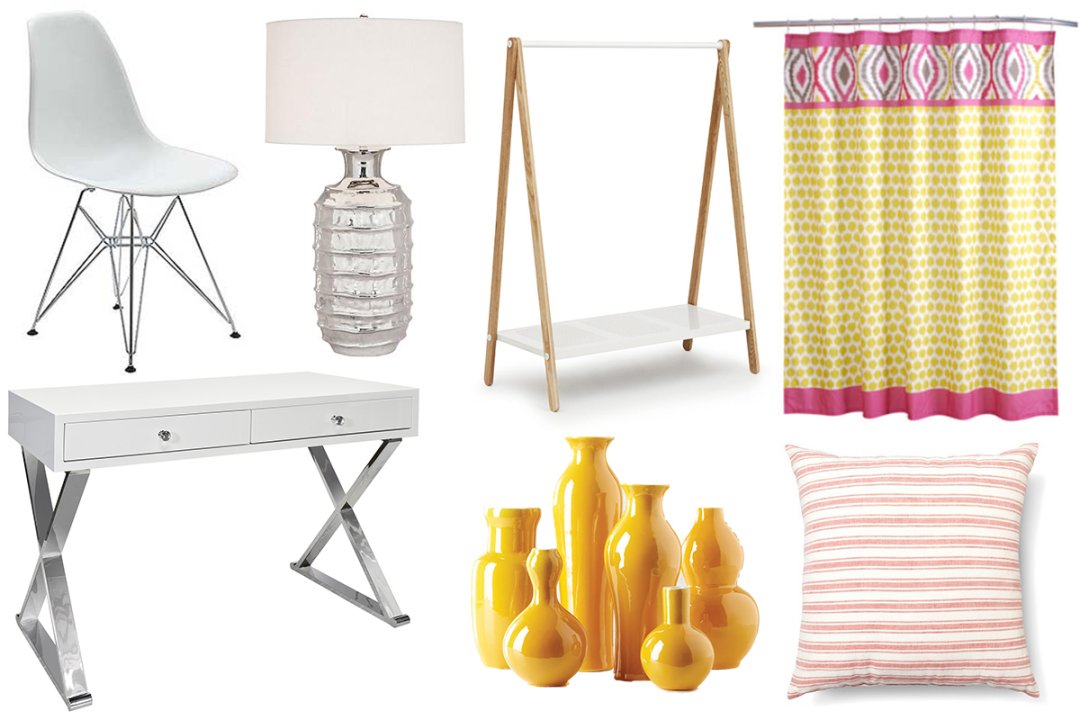 Rory's Pool House
The last half of Rory's coming-of-age college years were spent in her grandparent's pool house, which Emily insisted on decorating to the nines in "cool, contemporary". It's exactly what you would expect your rich grandmother to design for you in 2005 with big, bold stripes, bright colors, and sleek chrome accents.
As hopped up on the Gilmore Girls revival as Lorelai and Rory are on caffeine? More stories to satiate your cravings: