Sealy Enters the E-Commerce Mattress Market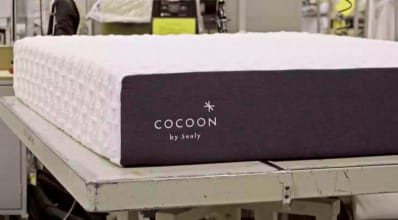 (Image credit: Sealy)
The direct-to-consumer mattress market has exploded in the last few years, with tons of upstarts looking to sell you a better sleep at a discount. Mattress giant Sealy is looking to stay competitive with their new offering, Cocoon.
More and more people are taking the leap and buying mattresses online to save money and time (we've even been asking you about your experiences). "Cocoon by Sealy is a logical extension of our family of products. We have products that serve just about every consumer need and at just about every price point," says Scott Thompson, president and CEO of Tempur Sealy.
Cocoon by Sealy is available in either soft or firm feel, ranging from $549 for a twin to $999 for a king.