Make a Date with Your Couch: Netflix Drops a Surprise Thriller This Friday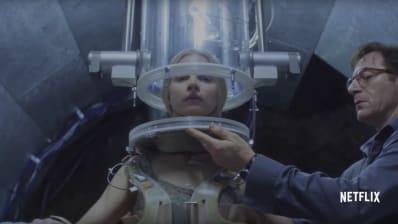 (Image credit: Netflix)
Cancel your plans and stock up on snacks. Netflix just announced that they're debuting a new eight-episode mystery thriller called The OA this Friday.
The announcement came yesterday—just four days before the premiere—after a series of cryptic tweets by the streaming service, followed by a short trailer for the new show:
The show follows Prairie Johnson, played by co-creator Brit Marling, who was missing for seven years and returns to her family cured of her blindness. The sci-fi elements are giving many people Stranger Things vibes, but there's sadly no lovable band of Dungeons & Dragons-obsessed kids (at least as far as we can tell from the 1:40 minute trailer).
Familiar faces in The OA include Phyllis Smith (The Office), Emory Cohen (Brooklyn), Scott Wilson (The Walking Dead), and Jason Isaacs (Harry Potter).
Will you be watching?