This Subscription Service Offers (High Quality, Vegan, Cruelty-Free!) Toiletries, All For Under $5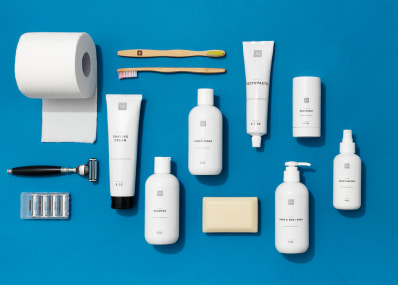 (Image credit: Morgans)
Direct to consumer goods has been the trending model for everything from sweaters to mattresses to luggage, eliminating the middleman and saving the customer money. Morgans debuted last year offering a subscription box for high quality toiletries that did just that. And while $8 for natural shampoo is a good deal, the price could be lower—like $1.96, the actual cost to make the product. Now, Morgans is is launching a private beta, where consumers will pay the real cost of each product, with no markup.
Morgans' beta program is sort of like getting a Costco membership, but everything in the store is actually priced at wholesale (no mini quiche samples, sadly). For as low as $8 per month, members can shop the full Morgans product line, from toothbrushes to toilet paper, at cost. That's literally $1 to $4 per product. Plus, everything is vegan, cruelty free, non-GMO, and made in the USA.
Why on earth do this? "Because we think it's disruptive. And eventually, we'd like to make healthy & sustainable products available to everyone," says Morgan Hirsh, Morgans CEO. "We think we can still make money by covering cost on products and all our profit will be in the [subscription fee]."
Sign up to be part of Morgans' private beta—there are only 1,000 spots.