IKEA Recreated a Syrian Home In One Store (For a Good Reason)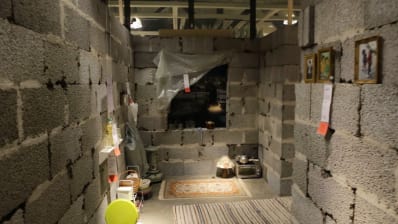 (Image credit: IKEA)
IKEA's showrooms often inspire us to be more organized, get that new sofa, or plan our perfect kitchen. One store, however, has a replica of a home in Syria, which the Swedish giant used to inspire something totally different.
At IKEA's flagship in Slependen, Norway, they built a replica of an actual home in Damascus—25 square meters (about 269 square feet) of cinder block that highlights the everyday struggle of a family of nine in the capital city. The familiar tags explained how living in the crossfire of civil war affects the real people that live there, but also gave a way to help—by texting donations to the Red Cross.
The exhibit was live for two weeks in October, and was seen by nearly 80,000 people and raised about €22 million for the relief efforts.