Ideas for a Sofa to Go With Bentwood Thonet Chairs?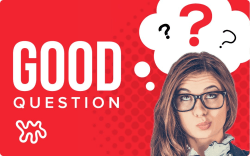 Q: Over the years, my mother collected a large number of Thonet-style bentwood chairs [photo below] with caning in the seat and had them refurbished. When I got my current apartment, she let me have as many of them as I wanted, and therefore I use them as seating all around my place, including in my living room. Now I want to replace my IKEA KNOPPARP with a bigger and nicer couch but I can't figure out what style of sofa would go with them. I've tried looking for examples online, but they're always featured as dining chairs or sometimes side tables...
Do you have any advice on how to coordinate bentwood chairs with a sofa? I'm going for a laid-back simple-traditional look, with hardwood floors, light teal walls, and a multi-colored Persian rug. I am also using the IKEA STRANDMON footstool in navy velvet (not pictured) as a coffee table/extra seating and will eventually get some sort of bar cart. The rest of the apartment tends towards Mid-century with some antiques. Thanks in advance! -Sent by Alyanumbers
Editor: Congratulations on the chairs, Alyanumbers! They are so graceful. Readers, what sofas do you think would pair well with these lovely specimens?
• Have a question for our community? Send us yours with a photo or two attached (questions with photos get answered first).