How to Make Catchall Shelves More Attractive?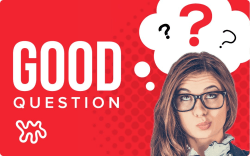 Q: My husband and I live in a small London flat with our eight-month-old daughter and fairly frequent guests, so space is tight. Storage is the bane of my existence, as, in typical UK fashion, there are zero closets. In a recent reno, we got our landlord to install some shelves, but now that means all our miscellaneous stuff (media, office supplies, craft supplies, iron, even vacuum) is in our dining room (which we use to host dinners often)...
The other side of the room is a long blank wall above our keyboard, where I've currently got a scratch map that refuses to stay mounted.
I wish I could install proper cupboards, but that's expensive, and it's a rental. Any budget suggestions for storing everything without it being a massive wall of IKEA Drona boxes? -Sent by Kate
Editor: How can Kate keep all the household essentials organized and/or hidden so the living room can be dinner party-ready? Thanks!
• Have a question for our community? Send us yours with a photo or two attached (questions with photos get answered first).