How To Decorate Around Hideous Chandelier?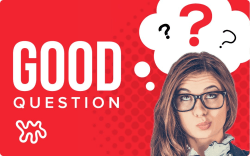 Q: Please help! I have the most hideous Sputnik chandelier (unfortunately, I can't remove it—gift from the in-laws), and I can't figure out how to decorate around it! My tastes run more towards rustic and industrial—weathered wood, dark, warm-toned metals—and I'm absolutely clueless about how to make this awful thing [please see photo below] work. -Sent by Ro
Editor: Okay, when I first saw Ro's question, I got super-jealous because I was picturing a Sputnik chandelier like this one from Restoration Hardware or this one from Jonathan Adler. And then I saw the photo... This particular chandelier is a little less Sputnik than I was imagining and a little more Sixteen Standard Apartment Boob Lights All At Once. Readers, please take over and advise Ro while I soothe myself with this Sputnik beauty from Stardust.
• Have a question for our community? Send us yours with a photo or two attached (questions with photos get answered first).