How Should I Arrange My Awkward Living Room?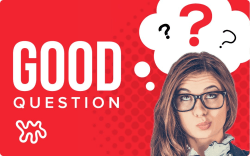 Q: We recently had our first group of weekend guests (4 adults in addition to our family of 2 adults and a toddler) and we found our setup isn't great for socializing. It's an 11'6" x 17'4" rectangular room [photo below]. We currently have a 79" x 36" sofa and two 30" x 30" chairs. Doorways and the breakfast bar limit our options. We have been considering a corner sectional. We tried putting the sofa facing the window and alternately a chair with its back to the breakfast bar, but it felt awkward. We need help! We're willing to replace these pieces to make it work. Thanks in advance! -Sent by Angeline
Editor: Here's a million dollar idea: when you're setting up a new home, a team of actors comes over and improvises various social situations so you can figure out how to arrange your furniture. Patent pending! Anyway, readers, how do you think Angeline should arrange this space to best accommodate both socializing and family time?
• Have a question for our community? Send us yours with a photo or two attached (questions with photos get answered first).