Help For The World's Yellowest Kitchen?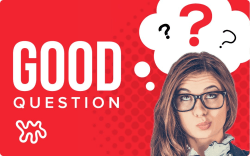 (Image credit: Apartment Therapy)
Q: I have just move into a rented apartment. The kitchen is fully furnished with lots of storage. But the entire wall is tiles and is BRIGHT yellow [see photo below]!!!! I can barely look before my eyes hurt. Please help me! PS: for my India-style cooking, white is not suitable. The rest of the house is painted an elegant beige but the kitchen is tiled, hence left out. -Sent by Suma
Editor: You weren't kidding, Suma! My jaw actually dropped when I saw your photo—now THAT is some yellow. Actually, two yellows, yes? The walls have the potential to be fabulous, if only they weren't paired with the clashing yellow of the cabinets. Readers, any advice? Keep in mind that Suma is renting—thanks!
• Have a question for our community? Send us yours with a photo or two attached (questions with photos get answered first).