Have a Few Hours? Apartment Therapy is Looking for Volunteers in Chicago!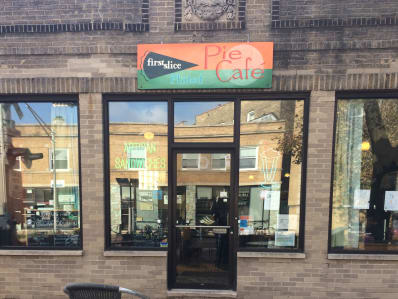 (Image credit: First Slice)
Apartment Therapy is headed to Chicago next week! We are working with First Slice, a community-supported, volunteer driven kitchen that cooks up healthy, tasty meals for Chicago's neediest citizens. One of their locations needs a little TLC, and together with some volunteers, we're going to help with a makeover. If you are in the area early next week, and want to join us as we spruce up their space, we'd love to see you there. Read on for more information and details.
We are looking for volunteers to help at their Ravenswood Manor location to help with moving furniture, painting, hanging curtains, and other miscellaneous jobs.
First Slice
4664 N Manor
Chicago, IL 60625
Here are the days and shifts we're looking for people:
Sunday 4-8
Monday 9-1 and 2-6
Tuesday 9-1 and 2-6
Meals will be provided for each shift. Plus, you'll get all the warm fuzzies from helping a great organization who's doing great work in your community.
If you want to join us, email Dabney, our Projects Editor and let us know what days and times you are available. We'd love to have you!