First Look: Marimekko for Target is Coming in April!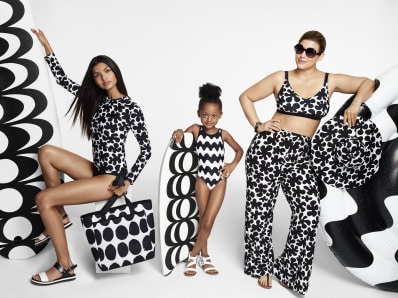 (Image credit: Marimekko)
Exciting news today for lovers of the iconic "happy modern" patterns from Marimekko. They'll be adorning goods sold at Target this spring and we've got some early peeks at the products and info on the collection...
(Image credit: Marimekko)
From Marimekko:
"Today, Marimekko and Target, one of the largest retailers in the United States, announced their forthcoming partnership for spring 2016. The limited-edition collection features playful, print-centric pieces that span outdoor décor, furniture, entertaining essentials as well as beach and swimwear and accessories for women and girls. The prints in the collection were designed by one of Marimekko's most iconic designers, Maija Isola. Dating back to the early decades of the Finnish design house, the prints are great examples of Marimekko's design heritage."
(Image credit: Marimekko)
The Marimekko for Target capsule collection will be available online and at all Target stores in the US, starting April 17.
Want to stay in the know? You can sign up for email updates on the collection: Target