Dream of Owning a Bookshop? There's a Vacation for That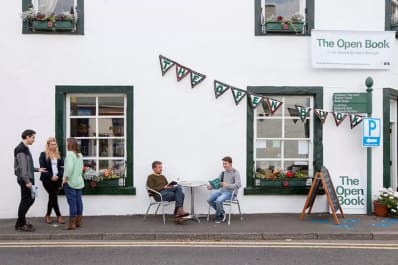 (Image credit: The Open Book)
Dream of retiring to a quaint little seaside town, opening a bookshop and living out your golden years surrounded by stories? Well, you can get a taste of what that would be like with The Open Book, a shop in Scotland that lets you run the joint for two weeks.
Located in Wigtown, The Open Book has a one bedroom apartment above so your daily commute is just downstairs. And you won't have to go it alone—there will be a team of volunteers and booksellers to help you out during your stay.
The fee is only $42 per night, since the project is a non-profit set up by The Wigtown Festival Company. The residency program "aims to celebrate bookshops, encourage education in running independent bookshops, and welcome people around the world to Scotland's National Book Town."