What Color Is Your Region Searching For?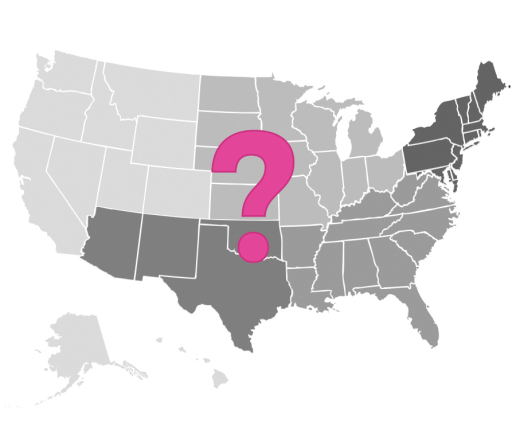 Despite what political pundits may lead you to believe, America is way more colorful than just a bunch of red and blue states. We took a look at data we've learned from Color Search — the ultimate tool powered by Sherwin-Williams® for using Apartment Therapy House Tours to find the perfect palette inspired — to see what colors every U.S. region really identifies with.
Here's how you're searching...
The Northeast
Matching the canopy of deciduous forest that covers the land from Maryland to Maine, SW 6439 Greenfield is one of the top colors in the Northeast. We also noted that kitchens are the most commonly searched room. If the results are anything like Pedro's organic, simple Swiss kitchen, then SW 6439 Greenfield is a color candidate we can get behind.
The Southeast

Aptly named SW 6843 Hot, this vivid shade of fuchsia kept popping up in Color Searches across the South. We're guessing it's mostly made its way into palettes as an accent color, but the thought of an entire living room (the most oft-searched room in the land of Southern hospitality) painted in this electric shade is kind of amazing.
The Southwest
The color of the Sangre de Cristo Mountains, bold and earthy SW 6881 Cayenne brings Southwest style into the mix. Though Southwesterners most commonly searched for bedroom colors using Color Search, we think this sun-baked red could also add a spicy touch as an exterior accent.
The Midwest

This was a surprise! SW 6902 Decisive Yellow is a winning color in the Midwest, with living rooms being the most oft-searched space. Maybe the region's long winters demand a sunny shade like this to fend off seasonal blues?
The West

And in the West, we found SW 6937 Tantalizing Teal to be a top color choice. This energetic shade gives kitchens — the West's most searched room — a retro vibe and pairs easily with neutral and bold colors alike.
This post is sponsored by Sherwin-Williams.
Thank you for supporting the brands that make Apartment Therapy possible.