Check Out a Modular Shelving System That Takes Just Minutes To Install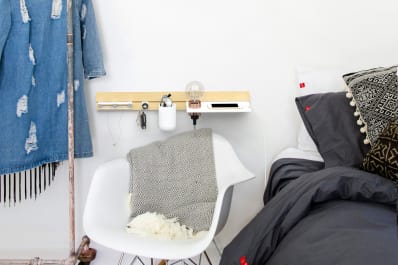 (Image credit: Swenyo)
You can ditch your stud finder. Wallace is the new modular shelving system from Swenyo that requires just a hammer and a level— no studs, no anchors, no frustration.
If you're the type to tackle home improvement projects solo, you know how tricky it can be to install shelving on your own. Wallace makes it quick and easy; Attaching the aluminum mount and then sliding on the french cleat takes a few minutes, max. And then it can be customized with shelves, boxes, and accessories that slide into its center rail or hook over the top.
Wallace is currently available for preorder on Indiegogo.