Before and After: An Odd, Unused Spot Turned DIY Floating Bedroom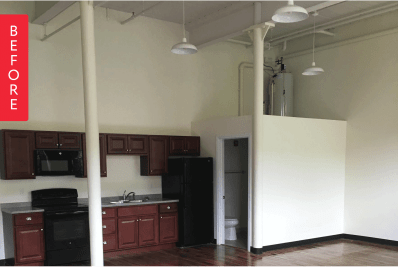 (Image credit: Courtesy of Brett Leigh)
At first glance, this space above the bathroom in Brett's apartment looked like an unfortunate eye sore. But Brett saw this area as more than wasted space. He had a vision, and very specific goals for the small space. And his DIY solution is both attractive and functional.
(Image credit: Courtesy of Brett Leigh)
Using 1/2 inch PVC piping from Home Depot and some standard wooden slats, Brett transformed this otherwise useless space into his bedroom!
Using calming blues, and a curtain to hide the water heater, this lofted sleeping space now looks completely natural to the apartment. Added bonus: the view from up there is killer.
---