Before and After: A Dark, Uninspiring Basement Turned Streamlined Shared Office Space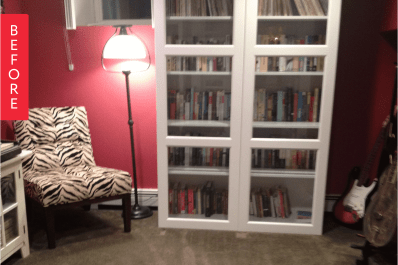 (Image credit: Courtesy of Sarah Hackett )
This "office" space that was shared by Sarah and Keith in their dark, uninspiring basement in their New England Craftsman Colonial didn't seem to have a clear design or purpose — or you know, much style. But they lightened, brightened and turned this space around!
When they removed the carpet and added new hardwoods, a neutral area rug and drapes, the space felt more open and each side had a clear purpose. On the left, Sarah's workspace, and to the right of the bookshelf, Keith's amp and collection of guitars.
Now they can both enjoy the space, whether together or alone!
Thank you Sarah and Keith!