Before & After: A Modern Update for a Galley Kitchen
This galley kitchen in a Brooklyn one-bedroom wasn't quite the nightmare that some of our 'before' kitchens present — but as soon as they closed on the apartment, homeowners Hari and Kaity knew they wanted to do something about the kitchen's dark, cramped layout. Under (and over!) cabinet lighting didn't quite make up for a lack of natural light, and the layout of the appliances meant that what countertop space there was was strangely segmented.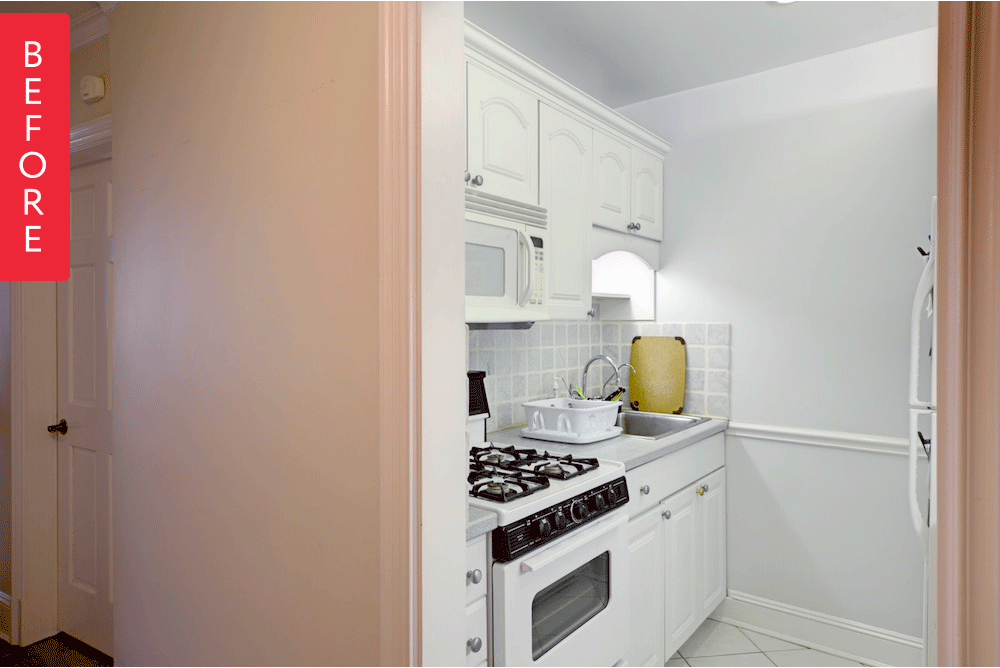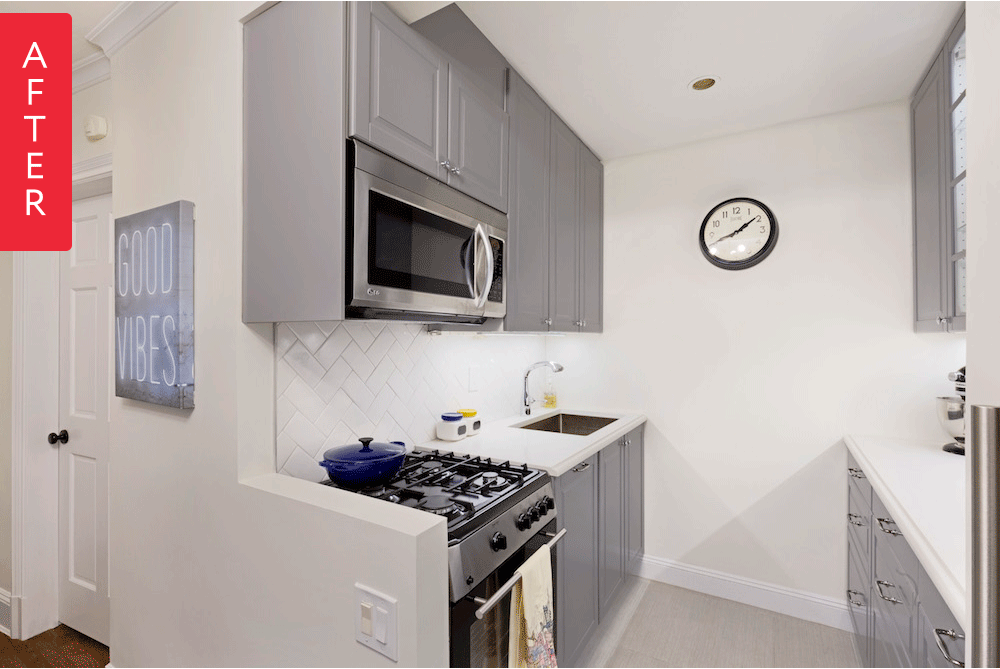 One of the biggest changes made during the remodel was opening up the kitchen. Bringing the wall to the left side of the stove down to half height allows for a tiny bit more upper cabinet space, and visually expands the kitchen into the living room beyond. If you look closely you'll notice that the new upper cabinets are taller than the old upper cabinets, reaching all the way to the ceiling, which makes for even more storage space. Added storage above meant freeing up enough space below to fit a dishwasher — a real luxury for a New York apartment. The dishwasher blends in with the surrounding cabinets, thanks to a matching front panel.
Another big change was moving the refrigerator into a spot to the left of the front door that previously was occupied by, well, nothing. This means even more storage space and a nice, long, uninterrupted counter along one side of the kitchen (with space for the Kitchenaid!).
Dove grey IKEA cabinets, paired with a white Caesartone countertop, give the new kitchen a fresh, modern appearance. The backsplash is made from the same subway tiles you see in a lot of kitchens (and subways) — but these are laid in a herringbone pattern, for just a little touch of the unexpected.
Hari and Kaity found their contractor, Jamal, on Sweeten, a free online resource that connects homeowners with local design and construction experts for renovations. You can read more about the project, see more photos, and find sources on the Sweeten blog.