All Together Now: Let's Get Excited for LEGO's Yellow Submarine Set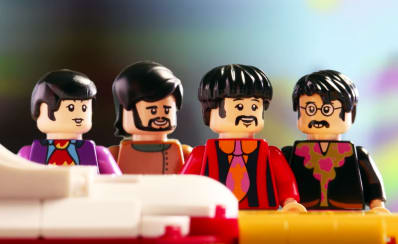 (Image credit: LEGO)
Next month, LEGO takes us back to the '60s. The toy company's latest set features The Beatles' classic Yellow Submarine.
Proposed as part of the company's fan-submitted Ideas board, The Beatles Yellow Submarine turns the 1968 animated film into a 3D model—complete with mini figs of John, Paul, George, and Ringo. The set, made up of over 550 pieces, also includes a mini Jeremy Hillary Boob figure.
"I€ watched€ the€ film€ when€ I€ was€ younger€ and€ was €really €inspired€ by €how €it €oozed€ so€ much€ imagination€–comparable€ to€ how€ I view€ LEGO elements," says LEGO designer Justin Ramsden, who refined the Ideas submission into the final set version.
Check out the commercial below:
The Beatles Yellow Submarine set is available starting November 1.