Worth the (Road) Trip: The Best Food & Fun Across The South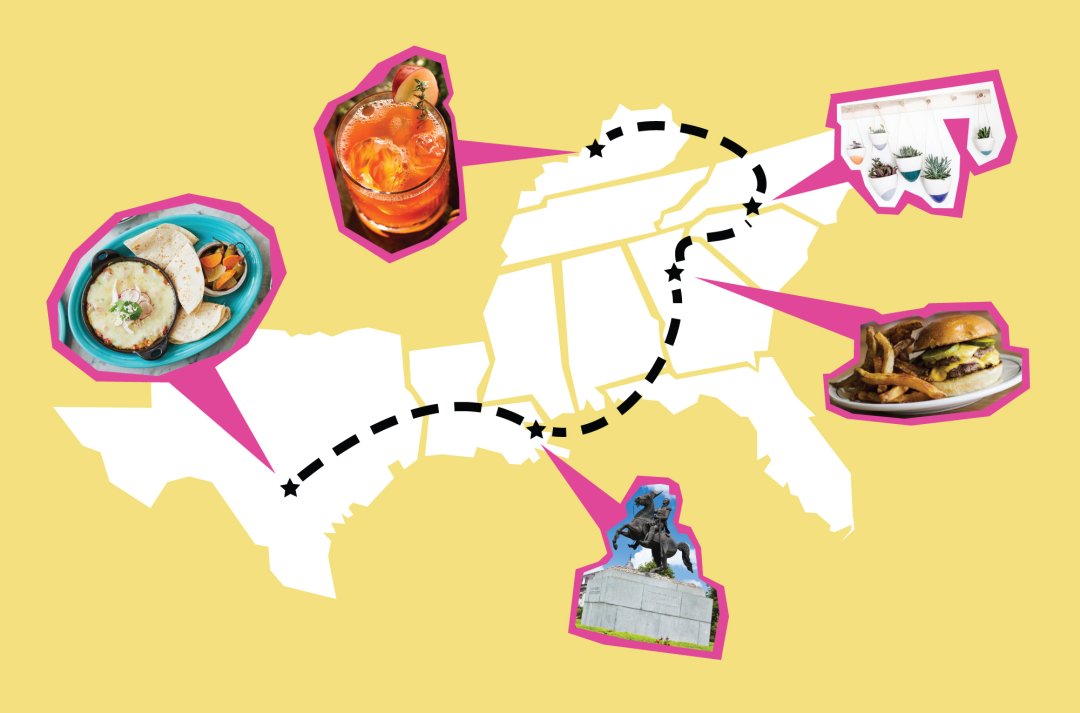 The South is America's biggest small town. But chances are, even if you live here, you haven't explored every corner of the region. Plan a day trip to one of these stellar cities to get your fill of whisky, fried chicken and lots and lots of greenspace.
Soak Up History and Bourbon in Louisville
There's so much more to this Southern city than the Kentucky Derby (although you'll definitely want to tour the historic Churchill Downs). Spend a day checking out Louisville's museums and vibrant art scene, then cap it off with a tour and a taste of whisky at the Makers Mark distillery.
Live Like a Local in Charlotte
Passing through Charlotte, you'll want to pop through the eclectic Plaza Midwood neighborhood. Katie, an entrepreneur and floral crown designer, gave us a tour of the funky neighborhood and all of its best snacking and shopping (like the great porcelain pieces at Powder Studio).
Get Your Fill of Southern Fare in Atlanta
You'll want to arrive in Atlanta on an empty stomach just to give yourself space to savor all the great food. Grab a famous H&F Burger for lunch, then bide your time shopping and checking out the architecture before sauntering over to Empire State South for dinner.
Streetcars and Cemeteries in New Orleans
Start your tour of NOLA by checking out the antebellum mansions from the St. Charles Avenue Streetcar, then hop off and stretch your legs around Audubon Park, the historic Garden District or the macabre yet beautiful crypts and mausoleums.
A Colorful Spin Around San Antonio
Head to the Alamo City to marinate in color, whether it's a rainbow of macarons at Bakery Lorraine, the street art of the Deco District or the turquoise sunroom (and the flavorful fare) at Ocho in Hotel Havana.